9th EMR-IBS and Italian Region conference

Thessaloniki, 8-12 May 2017
Venue
Venue
The Conference will take place at the MET Hotel:
THE MET HOTEL
Tel: +30 2310 017 000
48, 26th Oktovriou Str. 546 27
Thessaloniki Greece
The MET Hotel
Centrally located in the harbour, THE MET HOTEL provides outstanding comfort and sophisticated amenities for business and leisure travelers.
This contemporary hotel features a spa and rooftop pool overlooking Thessaloniki city and Thermaikos Gulf. Innovative décor, impeccable service and personalized attention to detail reflect a refined business ambience and timeless elegance.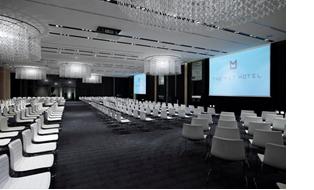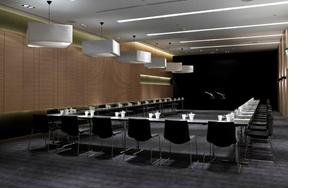 Siroco Maistros
GETTING THERE:
From Thessaloniki airport "Macedonia"
to Thessaloniki.
The Thessaloniki airport "Macedonia" is located about 18 km from the city center. From the airport, one can reach the city by bus, by car or by taxi.
By bus: In order to reach the venue by bus, take the bus 78 from the airport and get off at bus stop "Plateia Emporiou", which is approximately a 20-minute walk from the hotel, otherwise one can change to bus 31 from bus stop "Fragkon", which is at Dodekanison street (150 meters from "Plateia Emporiou" bus station), and get off at bus stop "Ichthioskala", which is a 100-meter walk from the MET Hotel. The bus trip from the Airport to the centre of Thessaloniki is approximately 30 to 40 minutes. A ticket can be purchased from the ticket machine on the bus, but keep in mind that the ticket machine does not return spare change. A single journey ticket costs 2.00 €, students and seniors from the age of 65 years pay 1.00 € and accompanied children under the age of 6 travel for free. Please consult website and timetable buses 78, 78A and 78N for more information.
By taxi:
There is a taxi rank outside the Arrivals hall. The cost from the airport to the centre of Thessaloniki is approx.20,00-30,00 € and the taxi ride takes about 30 minutes. At busy times of the day it may take some time before you find a taxi that can bring you to the airport. For pre-booked taxi reservations/private transfers please contact the Conference Secretariat at
emr2017@pco-convin.gr